Chinese Ambassador welcomes Akkar Delegation
Chinese Ambassador Welcomes Akkar Deleagtion:
We are coordinating with Lebanon to beat Coronavirus
Chinese Ambassador to Lebanon, Wang Kejian, welcomed this Tuesday at the embassy headquarters a delegation of Akkar municipality heads, on a visit aiming to express solidarity with the Chinese people.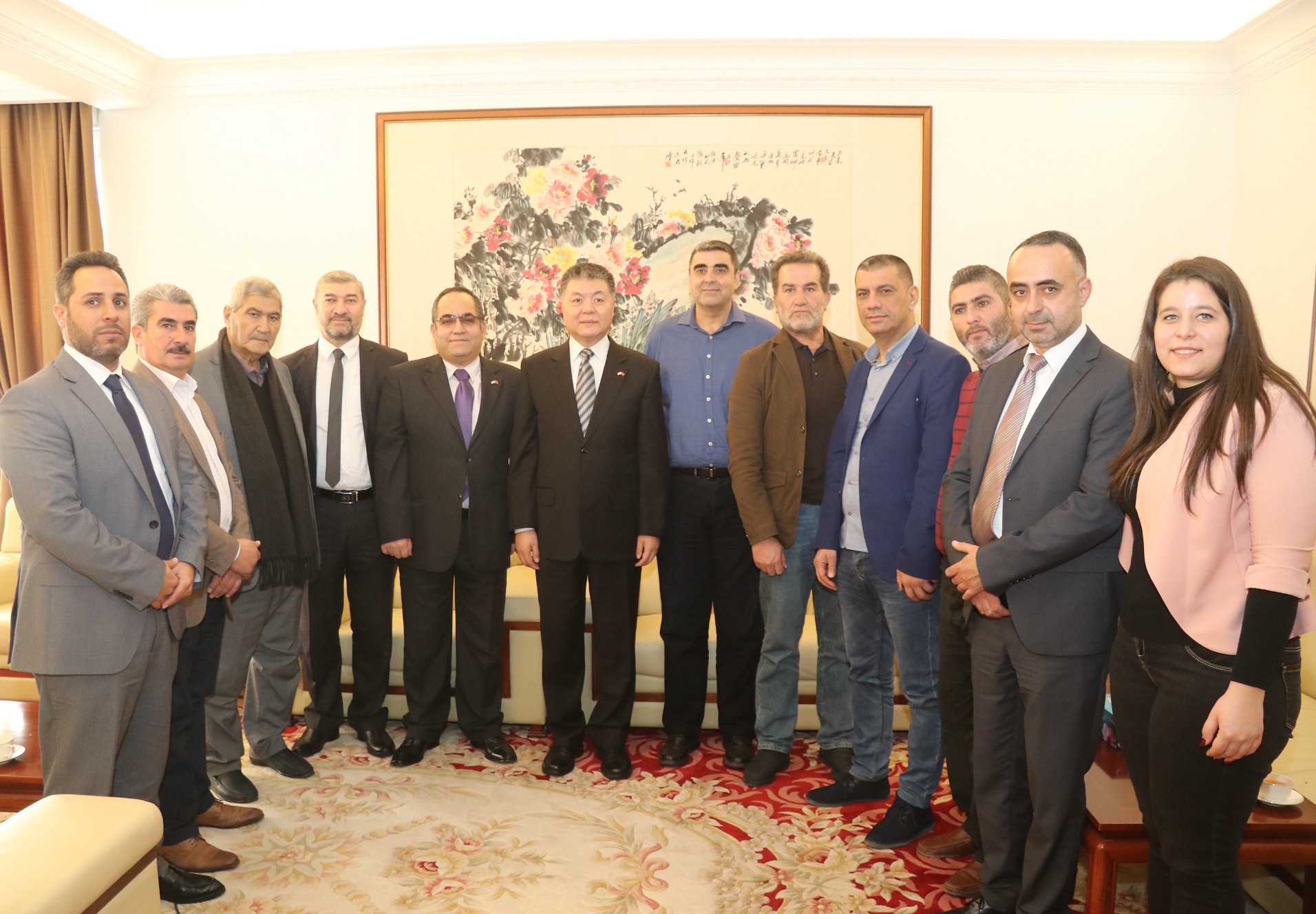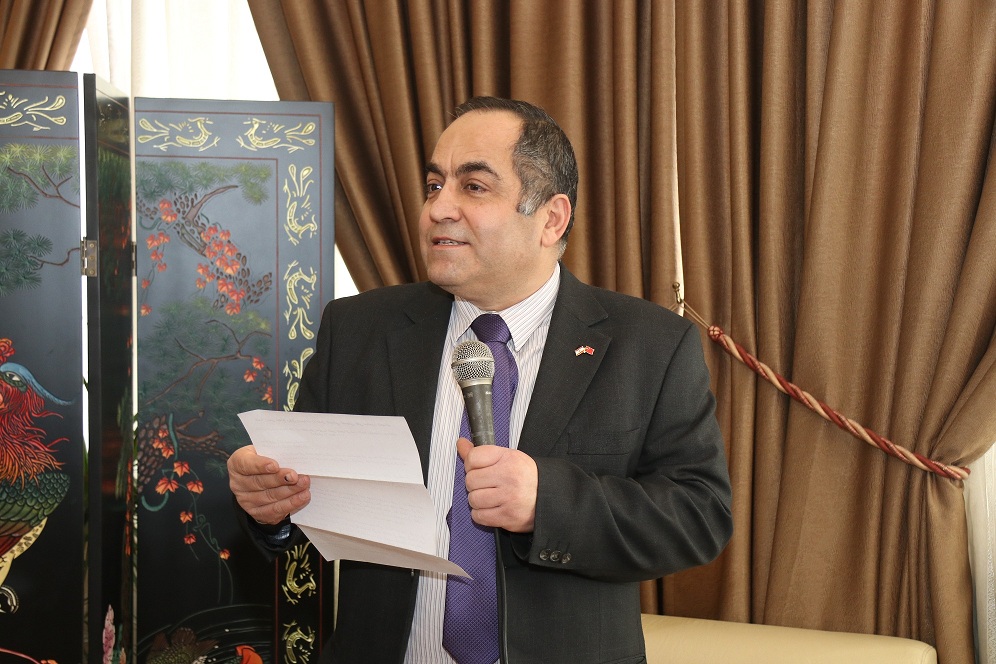 Kejian underlined "the successful cordon implemented by China to contain the coronavirus epidemic, which hence protected the countries of the world."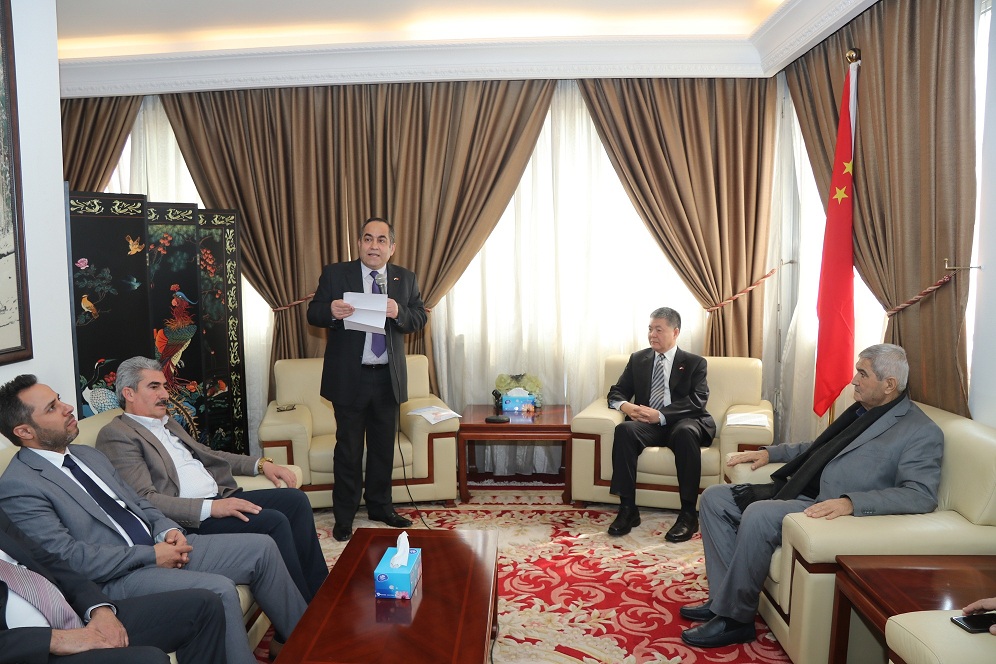 He regretted the registering of a coronavirus infection in Lebanon, and stressed that "the embassy is in constant contact with the Ministry of Public Health and the health authorities and security services at the airport, to follow up on the conditions of Chinese nationals."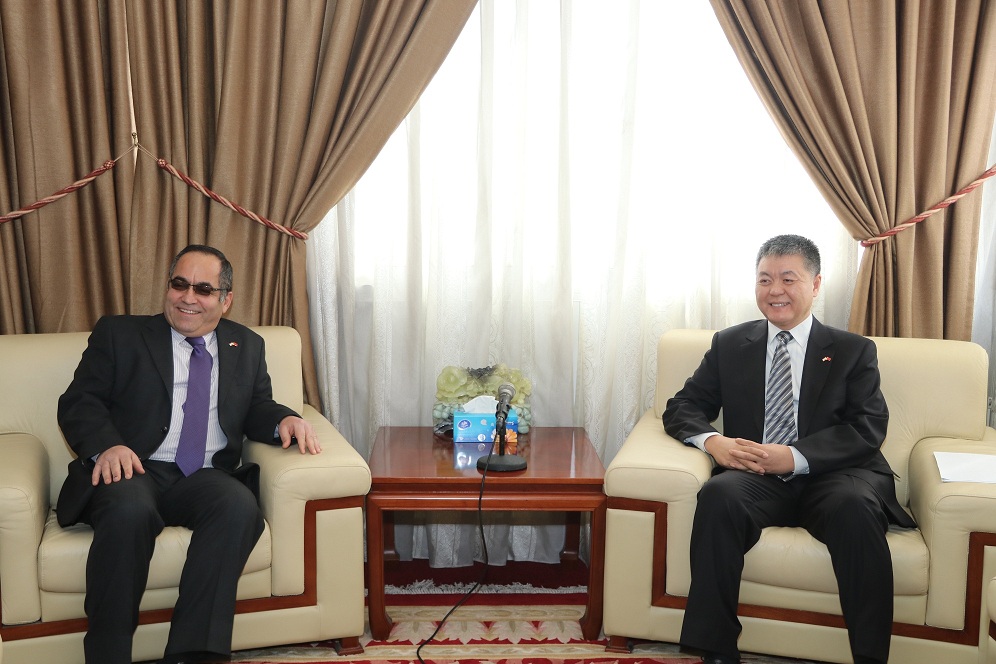 Kejian pointed out that "a request has been directed to all members of the Chinese community to adhere to the instructions issued by the Lebanese Ministry of Health and to report any symptoms registered with any community member," stressing that there were no coronavirus suspicions among Chinese nationals in Lebanon, knowing that "the number of Chinese people in Lebanon does not exceed 100, in addition to the 401 peacekeeping personnel, the embassy staff, and some students and teachers."
"Had China not been able to effectively control the epidemic, it would have quickly and massively spread across all countries of the world," he maintained.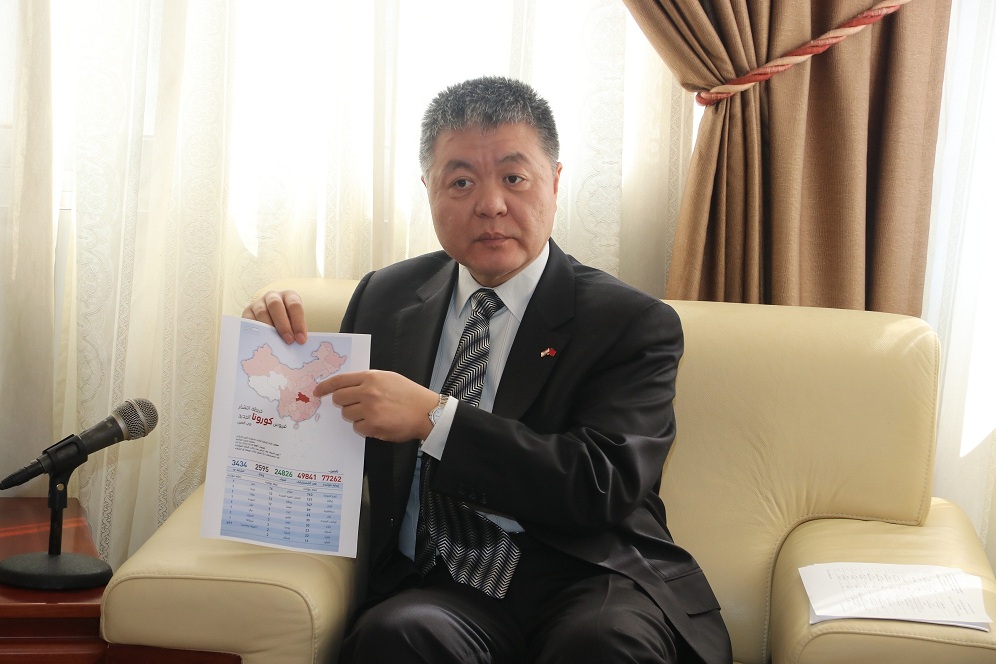 Kejian pointed out that "in recent days, a decrease in the number of infections and deaths has been recorded in Wuhan, the capital of Hubei province. (...) Two days ago, a WHO delegation ended its tour in China, after visiting Wuhan and three hospitals, in addition to touring a temporary clinic. However, we are still in a critical stage. We are indeed registering a decline in the cases of infection and mortality, but it is not time that we announce victory over the epidemic and full containment of it."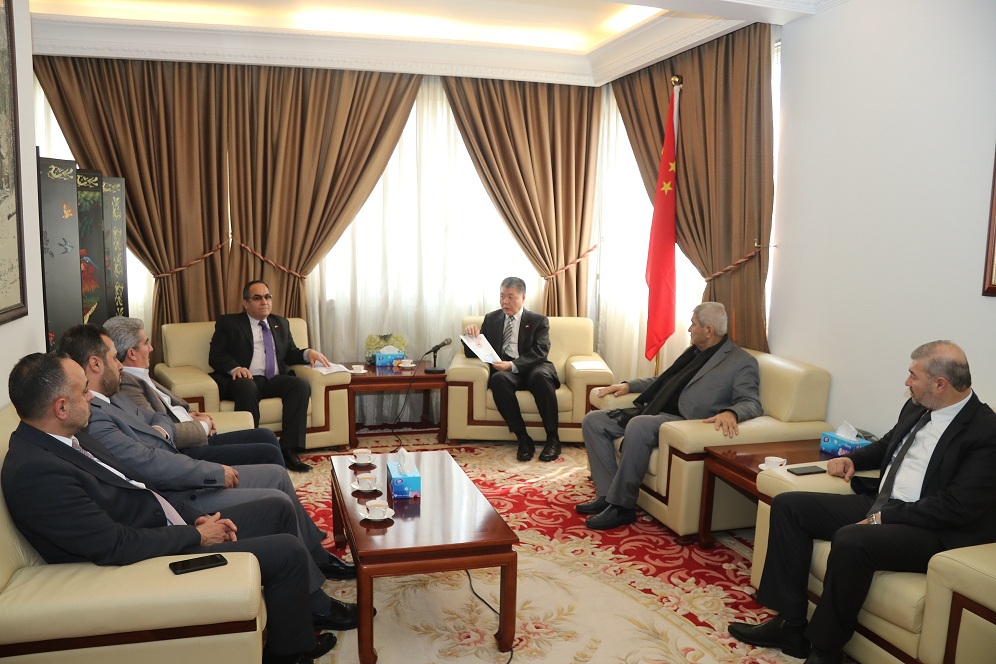 "Experts estimate that the peak of the disease spread will occur at the end of February; and then it will begin to decline. Nonetheless, we will not reach our goal until we record zero infections throughout a certain period of time, and this requires intensive and continuous efforts," he added.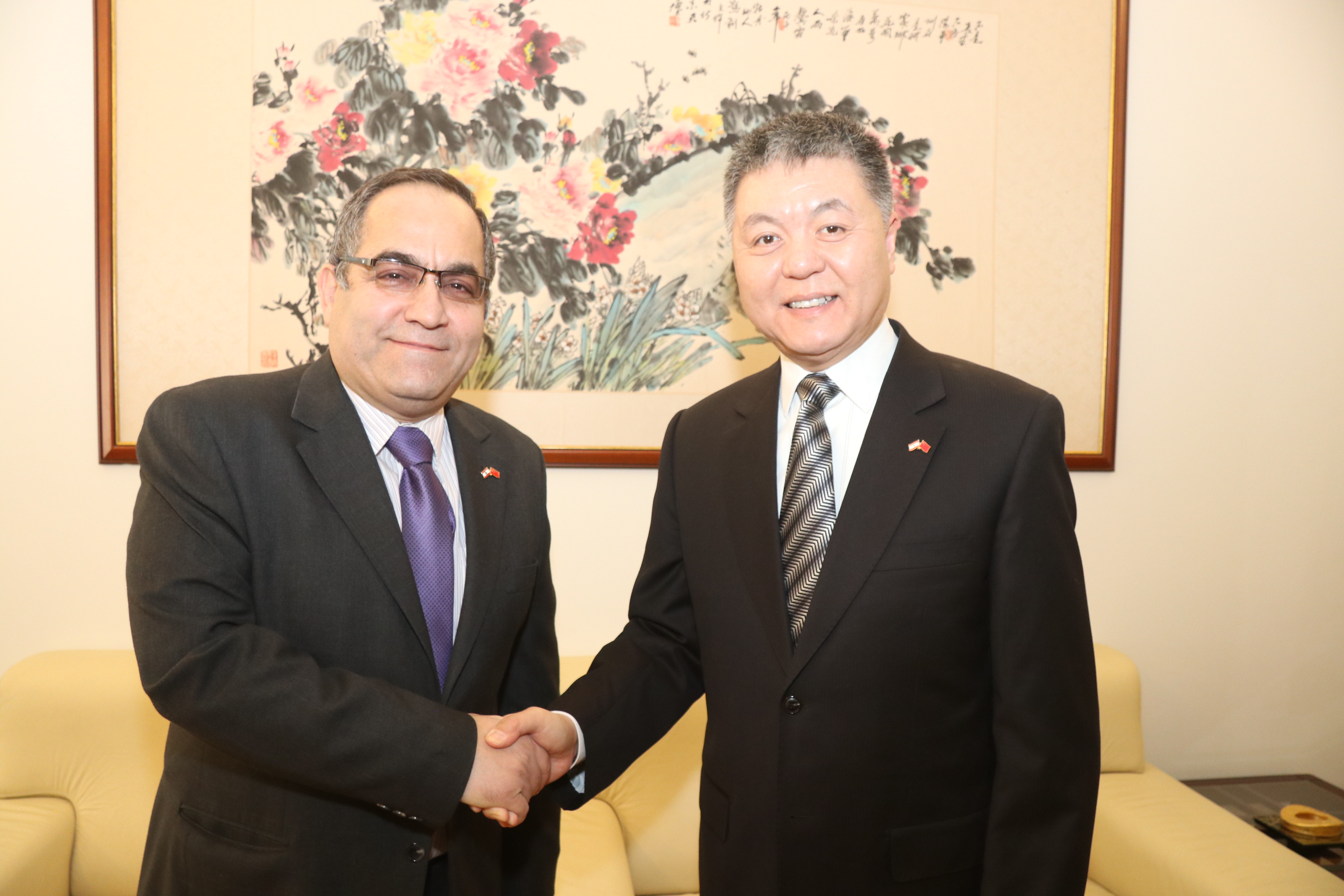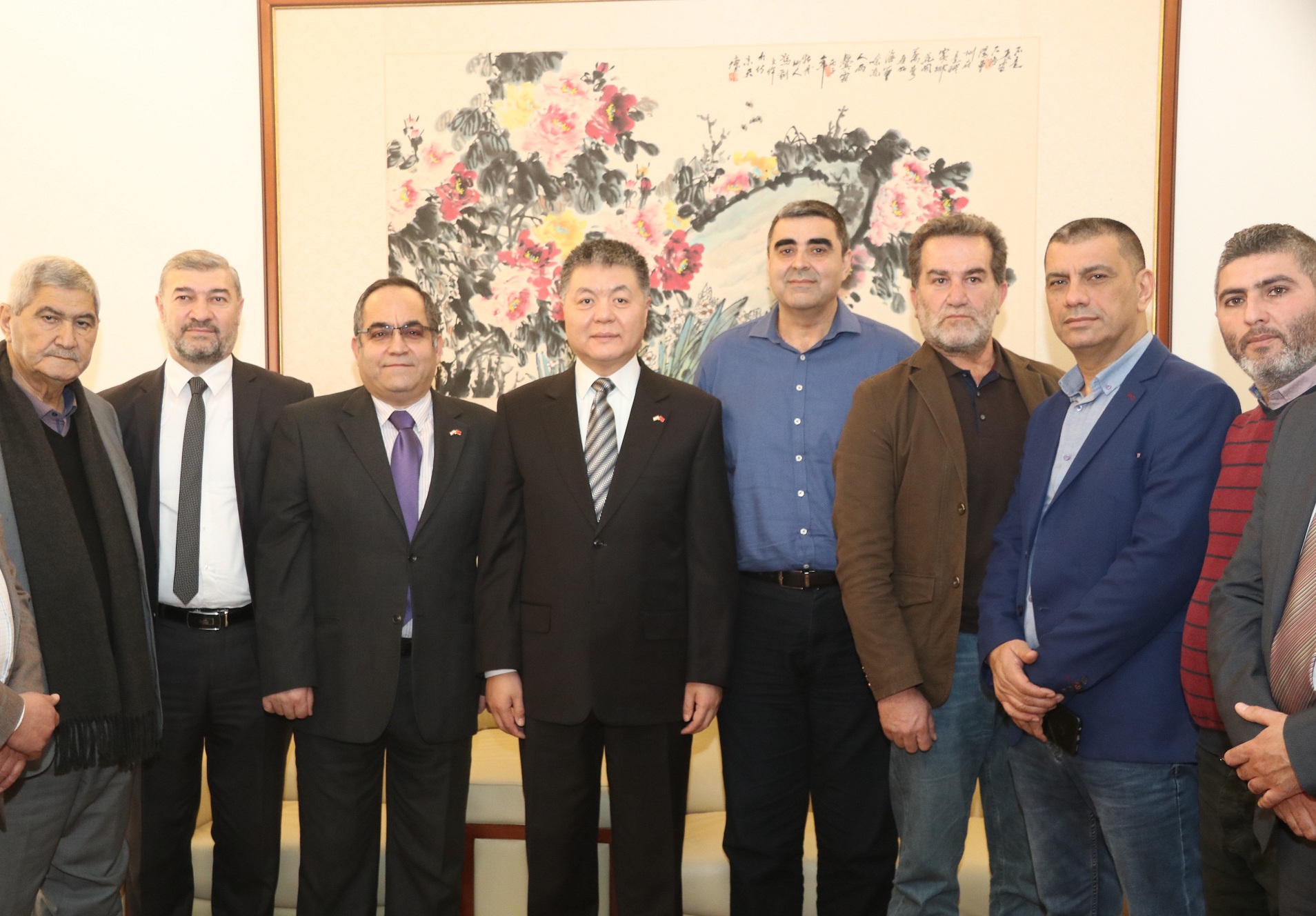 "We know that the measures underway require great potential, whether material or human. The progress that we have achieved in recent years has helped us develop our capabilities, enough to deal with this type of epidemic," the ambassador concluded.